On Wednesday 21 October 2015, the Citadel of Villefranche-sur-Mer witnessed dialogue, feedback and experts' opinions on listed UNESCO European Nature Properties (Switzerland, Austria and Italy) among players in the Mediterranean Alps' candidature.
Plus précisément, les porteurs du projet franco-italien ont été sensibilisés aux points essentiels pour l'avancement de ce projet ambitieux, parmi lesquels :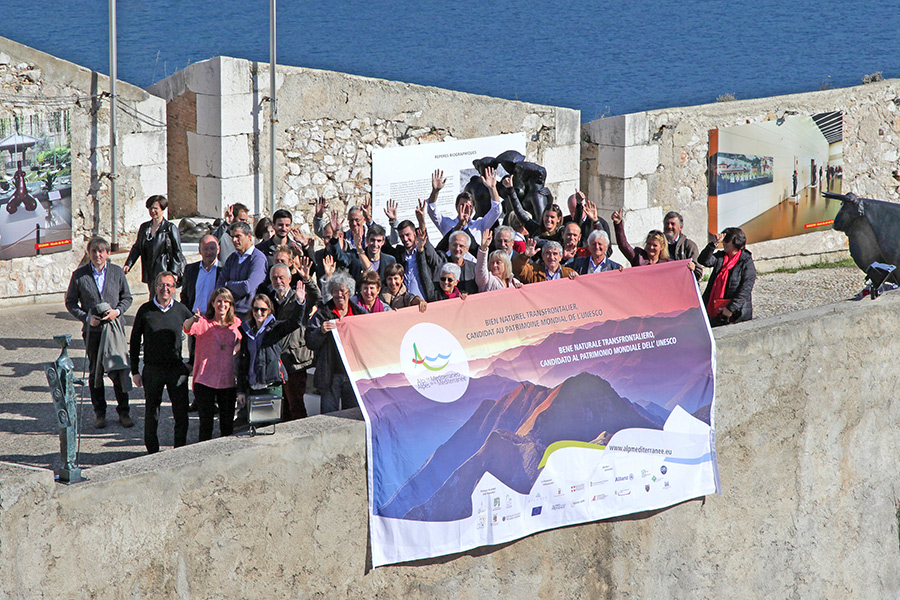 La définition des limites du bien naturel et des zones tampons,
La gestion de la protection des biens classés,
Revenir sur l'expérience de la Fondation Albert II de Monaco sur le territoire maritime,
Réfléchir à la stratégie touristique à mettre en œuvre autour des biens naturels classés.
Les témoins invités :
Pierre GALLAND – Bureau de l'Environnement Suisse – Expert
Philippe MONDIELLI – Directeur Scientifique de la Fondation Albert II de Monaco
Peter RUPITSCH – Directeur du Hohe Tauern National Park, Autriche
Renato SASCOR – Comité Technique de la Fondation UNESCO Dolomites - Parco naturale Fanes-Sennes-Braies.
Les équipes doivent désormais s'inspirer des meilleures pratiques, des échecs et des succès explicités par les experts présents, afin de faire aboutir cette candidature ambitieuse.